On-demand Webinar:
Field Parameters – Make
Discover the unparalleled power of Agile Analytics and how it can redefine
your approach to data analysis. Learn how to seamlessly integrate Agile
practices into your analytics projects, ensuring faster turnaround times,
more iterative feedback loops, and a more collaborative analytics environment.
Microsoft PowerBI is a treasure trove of data for enterprises, offering a platform for data to be mined, harvested, and polished. It is an efficient and effective tool for managing and analyzing data, as well as generating dynamic interactive dashboards that can be readily shared with others. It is widely used by enterprises, governments, and non-profit organizations, making it a valuable skill for anyone in any sector.
In this on-demand webinar, join Amit Chandak, Chief Analytics Officer at Kanerika, as he delves into the capabilities of PowerBI, particularly focusing on field parameters. Learn how field parameters can be used to dynamically change the measures or dimensions that are being used to examine the data. These metrics and dimensions can be selected by your report readers so that they can modify and study the report in a way that suits their needs.
Dynamic Data Analysis: Learn how to use field parameters in PowerBI to dynamically change the measures or dimensions in your reports.
User Empowerment: Understand how field parameters give end users immediate freedom in exploring and analyzing data.
Enhanced User Experience: Discover how the use of field parameters can improve the user experience.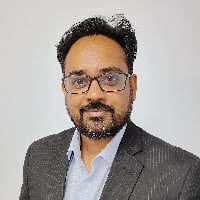 Amit Chandak is a technology entrepreneur with more than 20 years of experience. He co-founded ProGen Business Solutions that won the NASSCOM Emerge 50 Award in 2014. At Kanerika, he is the Chief Analytics Officer and is instrumental in driving technology innovation thriving on his expertise in data and analytics. A Microsoft MVP, he is a seasoned PowerBI community member who was in the panel while testing out Fabric.