Faster analytics performance
Affordable Implementation
About Client:
A global leader in spend management that combines industry-leading cloud-based applications with deep domain expertise. Also, transforms logistics freight and parcel audits to help customers better manage and control their global logistics spend and drive enterprise-wide efficiency. With a global footprint spanning North America, Latin America, Asia, and Europe, they deliver data-based visibility and insights, higher savings, and better control of transportation spending for shippers of all sizes.
Challenges
As a leading logistics spend management company in the US, the client offers automated cost allocations while processing invoices as one of their differentiating services. Most of the customers have their unique way of allocating goods cost strategies to their business units. To do this process for each customer, the client did custom implementations for each customer in legacy applications. Managing the customer-specific implementation approach would be a very difficult, expensive, maintenance nightmare and time-consuming across all customers, especially in ever-changing allocation strategy environments. 
Processing of invoices must always be in near real-time compliance with dynamic cost allocation strategies
Delays lead to penalties and a lot of reworks
Featured services
Reduced Costs
The switch to intelligent solutions resulted in cost savings for the company through easier maintenance and a reduction in the resources required to support the implementation of the cost-allocation strategies.
Self-Service
Automation first strategy hence the solution to enable self-service cost allocation.
Solution
Kanerika provided a scalable and intelligent cost allocation solution that could align in a dynamic environment and yet be compliant with the latest cost allocation strategy presented to it. Solutions used a rules-based engine at the core which eventually became the backbone of most other engines as well as the rest of the cloud-based applications, enabling customer-specific business rules and letting them configure their cost allocation strategies in a simple format, making it available to the product.
Once the rules are uploaded/sent, the engine processes all invoice lines/shipments at the granular level allocation across divisions, departments, categories, types, etc. The configurable rule-based approach resonated well with all its users, as well as simplified the maintenance as users could apply their changes, (avg 10 times a month) as soon as they were ready.
Approach: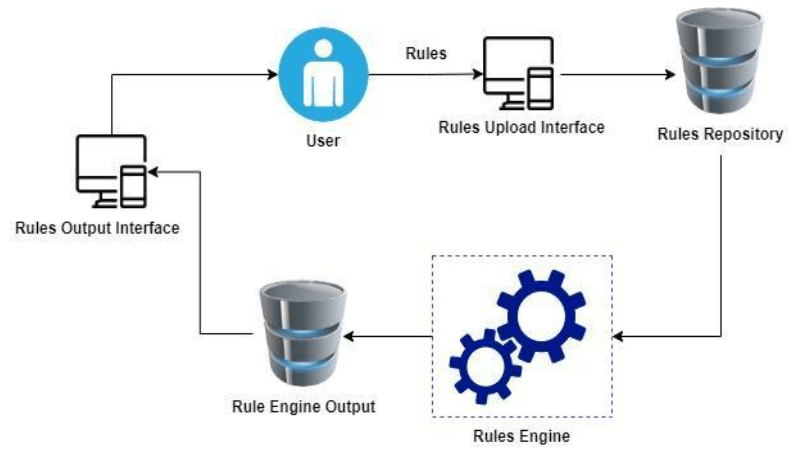 Business Impact:
Low Code Platform– No code changes are required, and it works for all customers.

Reduced Delays– Customers can upload their cost allocation strategies directly into the product, leading to decrease in delays. Custom implementation of rules which used to take around 2-3 days which are now reduced to less than 5 minutes.

Maintenance– The solution reduces maintenance costs and streamlines resources, resulting in a more efficient and cost-effective solution.

Cost Reduction- Due to developer effort, it used to cost the client around $480 per custom implementation change which for 10 monthly changes used to cost around $4800 per customer. The cost per client for such requests was completely eliminated with this solution improving the customer satisfaction.
Why Kanerika?
Kanerika is a lead global IT consulting company offering innovative solutions & services for businesses. Kanerika focuses on Data Integration, Analytics , Process automation and Cloud Management as core focus areas apart from Custom Product Development. ISO 27701 certified and SOC II compliant Kanerika processes ensure the quality, predictability and partnerships. Kanerika's technology and process expert teams have been helping its global clients with development and automation using agile methodologies.